Screenings
Upcoming Special Screenings!
06/11/09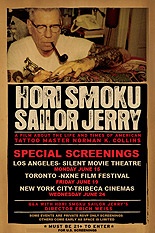 Monday, June 15
Los Angeles
The Silent Movie Theater
611 North Fairfax Avenue
Hollywood
7pm - 12am
Special performance by The Briggs
Private event-space is limited!
Friday, June 19
Toronto, Canada
NXNE Music and Film Festival
National Film Board Cinema
150 John Street
Toronto
4:15pm
tickets: nxne.com
Open to public
Wednesday, June 24
New York City
Tribeca Cinemas
54 Varick Street
NYC
7pm - 12am
Private event-space is limited!