Cast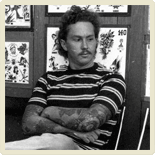 Don Ed Hardy
What hooked me when I was a kid, you went into the tattoo shop and the classic stuff was a little distillation of everything, you know, dramatic about life.
Ed Hardy is one of the most famous tattoo artists in the world. He pioneered the pop-culture tattoo-as-art space, decades before the worldwide boom in tattoo art that currently permeates popular culture. Searching for the great American master, Ed began corresponding with Sailor Jerry in the late 1960's, becoming a trusted disciple of "Old Ironsides" and paving the way for the infusion of Asiatic influence in American tattooing.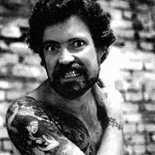 Michael Malone aka Rollo Banks
What are we? Pen-pals or pirates?
Recognized as one of the world's boldest tattoo visionaries, Malone lived the life of an artistic rogue. It is Malone who inherited Sailor Jerry's China Sea Tattoo shop in Honolulu after Jerry's untimely passing in 1973, caring for a lifetime's worth of work... all preserved from obscurity because of Mike's great love and respect for tattooings' history.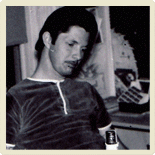 Zeke Owen
Well suffice it to say, I have lived through a lot of shit...
Zeke Owen started tattooing in Los Angeles, California around 1958. Since then, he has tattooed from every port of call in the world, traveling across America with a sterilizer strapped to the back of his Harley. After some time slinging ink in Guam, the young Zeke met up with Sailor Jerry on Hotel Street in the late 60's.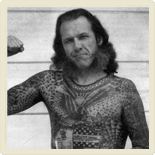 Lyle Tuttle
I've never been one for popular culture.
Born in Ukiah, California, Lyle Tuttle purchased his first tattoo for $3.50. He opened up his own studio in San Francisco in 1954, which remained open for nearly 30 years. During that time, he was featured on the cover of Rolling Stone magazine, after having tattooed Janis Joplin and several other notable musicians and celebrities of the era. A master of self promotion in the time of "free love," Tuttle proved to be a lightning rod for Sailor Jerry's wrath.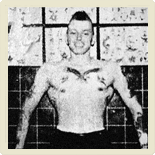 Philadelphia Eddie Funk
I always wanted to be a pirate. Maybe I was once, I don't know.
"Crazy" Philadelphia Eddie Funk is an icon in the tattoo world. Living the itinerant life of an early tattoo artist, Eddie worked the Pike with Bob Shaw; the mob run arcades of Chicago; the wild summers of Coney Island; and the sailor strewn mayhem of Hotel Street in Honolulu, during the height of Sailor Jerry's career.
Crew
Erich Weiss: Writer/Director
Hori Smoku Sailor Jerry is Erich Weiss's first feature film. Hailing from Philadelphia, PA, Erich has worked on numerous commercials, videos and projects for a diverse group of artists like John Legend, Spank Rock, Eagles of Death Metal and The Buzzcocks.
Steven Grasse: Executive Producer/FHP
Steven Grasse is CEO of the multi-faceted marketing firm, Gyro Worldwide in Philadelphia. Hori Smoku Sailor Jerry is not Grasse's first endeavor in the film industry, though it is his debut as a producer. From 1999 to 2002, he directed several underground Bikini Bandits feature films. These films featured, then unknown actor, Jason Schwartzmann, strippers and rock stars, like Dee Dee Ramone. They have since become cult classics.