News
Top Ten Films of The Philadelphia FIlm Fest
04/02/08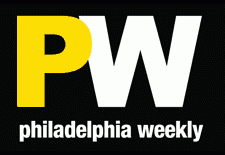 Philadelphia Weekly lists their ten must-see films of the Philadelphia Film Festival and Hori Smoku Sailor Jerry is at the top of the list.
Hori Smoku Sailor Jerry
A reminder, for those who need it, that tattooing is an art form, Erich Weiss' wildly entertaining niche doc takes a look at skin painting through the tale of one of its pioneers: Norman "Sailor Jerry" Collins. The film's gallery of aging tattoo icons—among them gravel-voiced Philadelphian Eddie Funk—relate a walking contradiction: On one hand Collins is a right-wing blowhard and bigot; on the other he's a man of culture and high artistic principles who helped bring elaborate Japanese designs to the States. Transcendently salty but always thoughtful. Thurs., April 10, 9:30pm. Prince Music Theater.